Lead Shielding Materials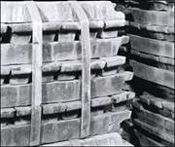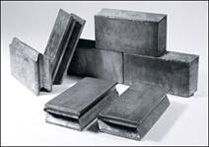 Lead shielding refers to the use of lead to safeguard against scatter radiation, a type of secondary radiation that is caused when an x-ray beam intercepts any object. Scatter radiation exposure most commonly occurs during x-ray procedures and fluoroscopic exams.
Lead shielding materials help protect people protect from radiation thanks to their high molecular density. Effective at stopping gamma rays and x-rays, lead shielding materials are used as radiation protection in applications ranging from x-ray imaging and PET rooms to nuclear reactors.
Radiation Protection Products' partnership with industry experts ensures that you receive the finest quality lead shielding materials, engineering, and installation. Read our Considerations for more information on determining your lead shielding needs.
Request a quote on lead shielding materials for your application, or contact us to discuss your radiation shielding requirements.
RPP provides Top Quality Lead Shielding Products:
Radiation Protection Products offers two types of leaded safety glass to meet ANSI Z97.1 and CPSC 16 CFR 1201 regulations. Our 3M laminated, impact resistant lead x-ray safety glass provides up to 87% visible light transmission and 1/16" lead equivalency for safe and effective lead shielding.
RPP offers sheet lead radiation shielding materials in an array of sizes and weights, from 1/32" to 1" thick. Sheet lead can be built into walls, doors, and frames to protect personnel against gamma radiation.These are the same top quality lead shielding sheets we use to manufacture our lead lined drywall and lead lined plywood.
We offer pure lead plates for all radiation shielding applications. Because pure lead has very high density and a high atomic number, lead shielding is a highly effective form of radiation protection. We can provide lead plate in custom sizes to meet your radiation shielding needs.
Our standard and interlocking lead bricks are an easy to use, easy to install radiation shielding solution. These lead shielding materials are commonly used to provide personnel protection in nuclear and radiation therapy applications and for radioactive isotope creation, as well as for various, non-radiation shielding purposes.
RPP's lead pigs, or lead ingots, are cast from the purest lead available. Higher quality lead makes for more effective radiation shielding materials. We can provide lead pigs in a variety of sizes and shapes to meet your lead shielding specifications.
Radiation Protection Products can cast and fabricate custom lead shielding materials for medical and nuclear radiation protection, construction, and other applications. We use the purest lead available to custom manufacture nuclear casks, keels, castweights, storage containers, ballasts, and other custom lead products.
Top Quality Lead Shielding Products for All Applications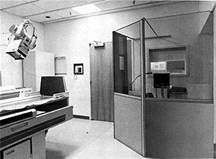 Skilled in medical applications requiring lead shielding, the attractive x ray leaded glass barrier shown at left was customized by Radiation Protection Products for the Medical College of Virginia in Richmond, VA, for the college's radiography and tomography room.
Radiation Protection Products uses only the purest lead available for our radiation shielding products. Absolutely no refining takes place at our facility, making us one of the cleanest, most environmentally friendly providers in the industry.


Contact Us for the Radiation Shielding Materials You Need
Radiation Protection Products manufactures a full line of nuclear shielding and industrial lead shielding products. Request a quote on radiation shielding materials or contact us for more information.