About Radiation Protection Products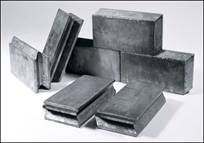 Additional Radiation Protection Information
Radiation Protection Products (RPP) has been manufacturing lead shielding products to accommodate radiation shielding (diagnostic imaging shielding, radiation therapy shielding), nuclear shielding (nuclear power plants, nuclear storage) and industrial lead shielding (industrial x-ray machines, food radiation machines) since 1952. We are headquartered in Wayzata, MN, our lead mill and manufacturing facility are located in Chapel Hill, TN. Our team members are well seasoned in the lead shielding industry; some having been in it for over two decades.
Providing High Quality Customer Service and Radiation Shielding Products
Our goal is to provide everyone who works with us the absolute best customer service and the highest quality products in the industry. Since our inception, we have strived to produce the best lead shielding products possible, in terms of cost effectiveness of materials and reduction in labor hours. With the advents of new and more powerful imaging and radiation therapy machines, RPP works diligently to design lead shielding products and systems that will offer our customers cost and time savings.
RPP prides itself on bringing new products to the marketplace to meet specification demands and increasing lead shielding requirements. RPP introduced its patented lead angle system to eliminate lead strips and lead plugs on jobs requiring heavy lead shielding.  This product also helped greatly reduce labor hours on jobs.  We also helped bring to market the new x-ray safety glass which was designed to meet the increased demand for leaded x-ray glass that would meet category I and II requirements of the Consumer Product Safety Commission (CPSC) Federal Standard 16-CFR-1201. All our manufacturing and products come from our plant in Chapel Hill, TN.
RPP is proud to have been serving our nation's lead shielding needs since 1952 and we look forward to serving them for years to come.  We will continue to provide our customers with the best materials, best customer service and the best value engineering possible.  We thank all our loyal customers for their patronage. Check out a list of our past projects and partners.
Contact Radiation Protection Products for your Radiation Shielding Needs
Contact Radiation Protection Products to discuss your radiation shielding needs.  You can also request a quote or download our complete product catalog.