Radiation Shielding for Construction
Radiation shielding construction materials are made from solid lead or contain a layer of laminated lead sheeting to stop the penetration of harmful radiation. We provide shielded building materials for medical, nuclear, and other industries requiring radiation shielding. The sheet lead used in our walls and doors meets or exceeds Federal Specification QQL-201 F Grade C and ASTM B749-03 Standard Specification for lead and lead alloy strip, sheet and plate products. All our leaded glass meets or exceeds Federal Specification DD-G-451. Construction projects completed using our radiation shielding buildings materials include:
Custom size neutron doors and lead-lined walls for medical testing facilities
Oversized sliding vault doors for Radiation Therapy Vaults
Extra-large leaded x-ray glass for medical imaging rooms which maximizes patient visibility by the technician
Read our case studies or view our featured projects to learn more about radiation protection in medical imaging, radiation therapy, laboratories, and testing facilities.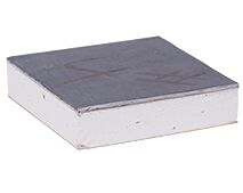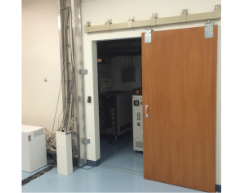 Radiation Shielded Doors
Radiation shielded wood doors come in wood veneer and plastic laminate options. We also provide 16-gauge steel, ready-to-install lead-lined door frames in standard and custom sizes. In addition, we offer lead lined hollow metal doors with lead lined frames. Ask us about our neutron shielding doors for the highest level of radiation protection. Choose the lead thickness that meets your shielding requirements. Doors are available with or without a leaded glass window.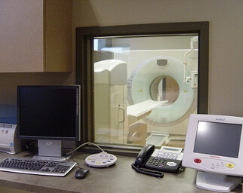 Radiation Shielded Windows
Our radiation-shielded frames and glass provide the protection you need without sacrificing visibility. Standard sizes for leaded windows range from 8"x10" to 108"x54". We also provide lead-lined mullion frames and telescoping frames made to match your wall thickness.
Request a Quote for Radiation Shielding Construction Materials
Construction projects typically have a tight timeline. Radiation Protection Products offers quick quote turnaround, often in 1 hour or less, to get your building materials in your hands faster. Our team also prides itself on providing exceptional customer service. We offer design assistance and complete installation services to ensure everything is made to your specifications and installed safely and correctly.
Request a quote to discuss your requirements for radiation shielding building materials.