Lead Brick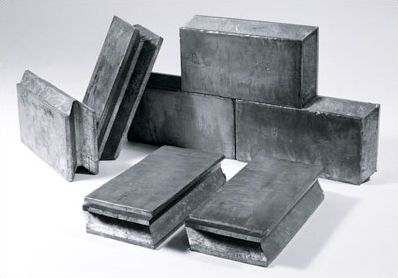 Standard and Interlocking
View Lead Brick Submittals & CAD Drawings.

Radiation Protection Products uses only the purest lead available. Absolutely no refining takes place at our facility, making us one of the cleanest, most environmentally friendly radiation shielding providers in the industry.
We can do the Lead Shielding Installation for you!!
Lead Brick: Exlusively Developed for Shielding of High Energy X-Rays
Nuclear Lead Shielding
P.E.T. (Positron Emission Tomography) Shielding
Gamma Knife Rooms
HDR Rooms
Linear Accelerator Shielding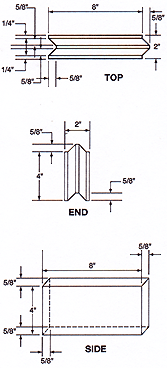 Lead Brick Applications
Lead bricks are typically used in nuclear and radiation therapy applications. However, lead bricks can also be used for radioactive isotope creation, ballast weights and counterbalances. RPP's interlocking lead bricks are available in a variety of sizes to suit differing shielding and weight requirements. Our standard lead bricks can be cut to any size requirements.
RPP's interlocking lead bricks are a perfect solution for high radiation potential. The interlocking feature of these lead bricks eliminates any radiation leakage in the wall. These interlocking lead bricks are offered in sizes that are manageable and easy to stack, and they require no mortar or any other additional shielding materials.
Lead Brick Installation
When installing lead bricks, the best method of installation is to have the lead bricks sandwiched. The lead bricks can be sandwiched between two rows of studs (with extra steel tube support if required), or between a concrete wall and a row of studs. Installation of the lead bricks using this sandwich method enables conduit and cabling to be run without concern for cutting through the lead brick wall. In all cases, the design of the lead brick wall should not allow for any penetrations in the wall as this causes issues logistically, financially and with safety.
RPP's well seasoned staff is ready to answer any questions and assist with designs and budgets. We also provide installation of lead bricks anywhere in the world. Thus providing our customers turnkey shielding solutions.
Standard Lead Bricks: 
All sizes available.
Interlocking Lead Bricks:
Radiation Protection Products' interlocking lead bricks are tongue and grooved. Available in various thickness, heights and lengths   (3/4" x 4" x 12", 1" x 4" x 12", 1-1/2" x 4" x 12", 2" x 4" x 8", 2" x 4" x 12", 2-1/2" x 4" x 12").
Shown (on right): Interlocking 2" x 4" x 8"
Lead Brick Specifications: 
Lead Bricks (standard) – Standard Lead Brick Shall:
- meet or exceed the federal specification QQL-201-F Grade C, see NCRP #49, #33, #35
Lead Bricks (interlocking) – Interlocking Lead Brick Shall:
- meet or exceed the federal specification QQL-171 Grade C.
For more information contact
Radiation Protection Products
or
request a quote
to get all the products you need for radiation shielding.